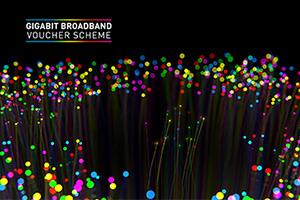 Full fibre networks are the future and getting ready for a gigabit speed is a key step for most businesses.
Funding is available from the Government's Gigabit Broadband Voucher Scheme to cover the cost of installing private broadband connections.
A gigabit voucher for up to £2,500 is accessible to small and medium-sized businesses (with less than 250 employees, and a turnover less than €50 million) to upgrade business broadband to a fast and reliable connection over gigabit capable infrastructure.
2Circles Consulting, a registered provider of the scheme, has already helped Thomson Cooper secure its funding. Mark Mitchell from Thomson Cooper said: "With the move to Making Tax Digital and more businesses going online, now more than ever we need fast reliable broadband to connect to the digital world."