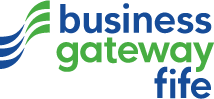 Acorn Enterprise are offering a limited number of selected new business owners a FREE place on our 6th 20 week Business Accelerator Programme. This will run from Sept 2016 - Jan 2017, in Rosyth, Fife.  If successful, you will receive:
Office space to encourage collaboration and networking
Weekly seminars to develop and challenge
A mentor who provides accountability, and much, much more!
Who are we?
Acorn Enterprise is on a mission to grow Scotland's start-up business culture. We educate and accelerate start-up businesses, from both the mainstream and those in Further and Higher education. We also offer rapid prototyping through our 3D printing services.
To find out more, you can download the flyer or contact Acorn Enterprise:
web: www.acornenterprise.co.uk
email: hello@acornenterprise.co.uk
phone: 01383 427305