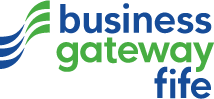 DIGITAL SPRINT COMPETITION

The Glasgow 2014 Commonwealth Games has a unique opportunity to embrace digital media in a way that no other multi-sport event has been able to do previously. Scotland's digital talent is being challenged to develop an innovative idea to enhance the overall experience for people during or after the Games and/or create legacy benefits.
 
The "Digital Sprint Competition" offers up to £30,000 to the winner and is intended to deliver digital innovation which will enhance the experience and legacy of Glasgow 2014 and future Commonwealth Games for the benefit of communities and visitors.  The competition aims to provide Scotland's digital innovation businesses with a public platform allowing them to reach a wider audience through their association with Glasgow 2014 and its partner organisations.
 
The competition, which will include entrants submitting examples of their best written work, opens on the 17th April and runs until 18th May.
 
 Eligibility criteria
Applications for Digital Sprint must meet certain eligibility criteria:
• Entry is open to sole traders, partnerships and limited companies which have a turnover of less than £250,000 per annum

• Your business has an operational base in Scotland and intends to grow in Scotland for at least the next 3 years.

• With support, your business has the potential to achieve new/increased cumulative sales of £400,000 within 3 years . You should be able to quantify expected revenues and profits from the project.

• Commercial prospects for your product, service or process should be good with realistic, effective routes to market.

• Your product/service/process should be innovative or novel within Scotland. If it requires the rights to IP you should have access to it before support is given.

• With support, your business should have the necessary management and technical expertise to make the product, service or process a success.

• Your business must have started trading within the five years leading up to the closing date of the competition and currently have 24 or fewer members of staff  Your business must have an existing business bank account.

 
 To enter, please visit http://www.glasgow2014.com/Team14 or find out more at #digitalsprint  .