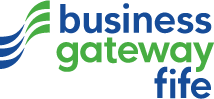 Businesses in Fife can get free support and funding to help them cut their energy, water and waste bills and save money during Fife Sustainable Business Week, 2 – 6 October, 2017.
Sustainable Business Week is open to all small and medium sized enterprises (SMEs) in Fife and will be held at venues across the region. 
The week is run by Zero Waste Scotland's Resource Efficient Scotland programme, with the support of Fife Council and Green Business Fife.
Local SMEs can receive free training and attend workshops to learn practical tips on how to tackle the rising costs of energy, water and waste to help them boost their profits. They will also learn about funding sources available to implement resource efficiency projects. This includes guidance on how to apply for the interest-free SME Loan from the Scottish Government.
Workshops will be presented by experts from Zero Waste Scotland's Resource Efficient Scotland programme, which is funded by the Scottish Government and European Regional Development Funds to help businesses become more resource efficient. 
These events include:
A Green Champions training workshop, a certified one-day training course that provides attendees with basic skills needed to identify resource efficiency opportunities within their business to save money. The event will be held at the state-of-the-art and sustainably designed Fife Renewables Innovation Centre
A breakfast briefing for business managers on how they can finance their resource efficiency investment projects 
Resource efficiency clinics - bookable face-to-face meetings with an advisor who can provide in-depth tailored advice on how a business can lower the costs of its utility bills through energy efficiency and resource efficiency
Showcase tours featuring local businesses in Fife, including Diageo, which has successfully reduced its energy, water and waste costs and made big impact on the business
Barbara Whiting, lead officer for renewables, Fife Council, said: "Reducing resource use not only benefits the environment but is an easy way for a business to save money. I would encourage all SMEs in Fife to get involved and find out how they can grow their business sustainably." 
Carlene Simpson, Green Business Fife, said: "When faced with the day to day challenges of running a small business, it's easy overlook the big savings that can be made by reducing energy, water and raw material use. That's why we want as many businesses as possible to attend Sustainable Business Week to find out about the simple steps that they can take to reduce resource use and boost their profits."
Warren McIntyre, Business Support Programme Manager, Zero Waste Scotland, added: "We are delighted to bring Sustainable Business Week to Fife as part of our commitment to supporting all Scottish SMEs to enjoy the benefits of reduced resource use. Our advisors have already supported organisations in Scotland to identify over £42 million worth of savings, and we look forward to sharing this experience across Fife." 
Businesses can find out more and register on the Fife Sustainable Business Week page here.