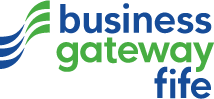 The Fife Business Diversity Awards are looking for sponsors for their upcoming digital awards ceremony to help them with the event logistics as well as media and promotion.  
Hosted by Opportunities Fife Partnership, FBDA 2020 will recognise the success of Individuals and businesses in Fife who excel in promoting the employment of people who face disadvantages in the labour market.
The awards recognise and reward people who may experience disadvantage in finding and keeping a job due to personal issues, disability or health conditions, lack of work experience, skills or qualifications. This year's event will have the added celebration of individuals and businesses who have triumphed in unprecedented times through the Coronavirus pandemic.
These awards specifically acknowledge determination, resourcefulness and originality in creating equal opportunities for all in the work place.
All shortlisted nominees will be invited to attend our digital Awards Ceremony in December 2020
Any support you could offer, whether it be in kind or financial, would be greatly appreciated.