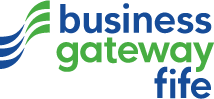 Fife based Packaging Group, Pitreavie has revealed ambitious plans for 2019 to the value of £1.1M including the creation of a new 5000 sq. ft. office complex and an additional 40,000 sq. ft. of warehouse space, both at its Glenrothes head office.
The announcement follows a £650k investment into the business last year, as well as the acquisition of Worcester based Taylors Industrial Supplies in December 2018 and Aberdeen based Leipers Associated Packaging in January 2019. This is the first move south of the border for Pitreavie and opens up a vast new market across the Midlands and beyond.
The acquisition of Leipers Associated Packaging takes the number of Aberdeen based businesses owned by Pitreavie to three, where it will operate in conjunction with CP Cases and the former Anderson Packaging. The increased presence in the area signals further expansion in the North East as all three businesses will be moving to new premises in the city, where under one roof where they will be the largest packing supplier in the North East with unrivalled knowledge and product portfolio.
Further extending the reach of Pitreavie and supporting the expansion are three new, senior appointments. A National Sales Director, an Operations Director for the North East of Scotland Region and a group wide Project Manager.
Expansion at Pitreavie's HQ will allow for the creation of a Packaging Centre of Excellence where customers can visit to learn about new to market products and how best to package and transport their products. With a state of the art digital printer and cutting table Pitreavie will be able to work in a live environment with customers on design solutions as well as offering a supply solutions showroom featuring some of the latest global packaging innovations. Completion is expected by September. 
Set up in 2010 by friends Gordon Delaney and Joe Diamond, the Group employs just over 100 people. The latest acquisitions and roles created will bring the total to 124.
Gordon Delaney, Group Commercial Director said "Last year we announced a large investment of £650,000 and we spoke of our future plans. These plans are now coming to fruition and we are thrilled our growth strategy is ahead of schedule allowing us to use expert knowledge in more locations, helping more customers. 
"Our product offering in England and Wales had been very streamlined up until now, however, with the acquisition of Taylors Industrial Supplies, the company's pool of knowledge has been bolstered and we are now able to offer a significantly increased portfolio of products across the Midlands and beyond, on a next working day basis. 
"We're also significantly increasing our stronghold in Aberdeen; all three businesses working together means our combined expertise can deliver packaging solutions no matter what the requirement and our position as the North East's leading packaging supplier is further cemented."
Joe Diamond, Managing Director, said: "Gordon and I formed Pitreavie after giving up established careers to embark on a new venture, in an industry we knew very little about at the time.  In just over eight years of trading we've grown from a two-man operation with a presence solely in Fife, to one with over 100 employees covering Scotland in its entirety and now, much of England. Our products are at the forefront of packaging technology which has seen us work with clients including Panalpina, Rolls Wood Group and Barclaycard. 
"These acquisitions combined with the building of our new office complex as well as continued strong organic growth heralds the start of an exciting new chapter for the whole group as we keep on growing and keep on giving our customers the best possible experience – something we're truly passionate about."