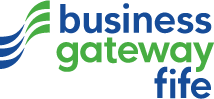 Business Gateway Fife is delighted to be able to offer valuable support funds for town centre businesses as Fife Council continues its efforts to revitalise its key towns.
With no fewer than 3 funding packages available to eligible businesses, Business Gateway Fife is urging companies, individuals and landlords to discuss potential projects.
See which packages could benefit you below...
Vacant Property Improvement Grant
The Vacant Property Improvement Grant is designed to support physical improvements to the exterior or interior of vacant properties (empty for 6 months or more) to support new and existing businesses opening new outlets in town centre areas.  Note - further conditions apply.
Business Improvement Grant
The Business Improvement Grant is designed to support existing businesses with potential shop front upgrades or improvements to their business, for example, developing an online presence, entering the world of e-commerce or looking at diversifying their business.
If you are considering any improvements to your business, why not discuss your plans with a business adviser and discover whether support funding may be available.  Note - further conditions apply.
Town Centre Expert Help to Transform Your Business
Our Expert Help Programme has been instrumental in providing valuable support from some of the leading specialists on a wide range of activities from retail specialists, legal expertise, marketing, finance and HR.
The Expert Help Programme is designed to contribute towards the execution of an action plan and can help town centre businesses transform their performance.
To find out more and to discuss your project contact us now on 01592 858333 or email success@bgfife.co.uk