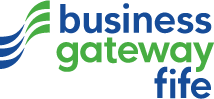 The National Living Wage will be introduced in April for all working people aged 25 and over.  Is your business prepared for this?
The National Minimum Wage currently stands at £6.50 an hour, rising to £6.70 in October. But in April 2016, those over the age of 24 will get a 'premium' of 50p on top to bring the total to £7.20.
The National Living Wage represents 55 per cent of median earnings, which the Government has said will increase to 60 per cent 'subject to sustained economic growth'. The intention is that the National Living Wage will be more than £9 by 2020.
The Low Pay Commission, which has been responsible for recommending the levels for the NMW, has had its remit broadened for the National Living Wage.
It has been asked to take into account the state of the economy, employment and unemployment levels when it makes its recommendations in relation to the premium.
What's the difference between the National Living Wage and the Living Wage?
The names are similar, but they are quite different things.
From April 2016, employers will have to pay at least the National Living Wage to employees over the age of 24. Future levels will be set by the Government in conversation with the Low Pay Commission.
The Living Wage is a voluntary rate managed by the campaign group the Living Wage Foundation.
It is calculated annually according to the cost of living in the UK by the Centre for Research in Social Policy at Loughborough University. In London where the cost of living is higher, the rate is set by the Greater London Authority.
Its rate is now £7.85 per hour and £9.15 in London. More than 1,500 employers currently choose to pay the Living Wage.
Eligibility
Most UK workers over school leaving age are legally entitled to be paid at least the National Minimum Wage. Those eligible include agency workers, casual workers, part-time workers, pieceworkers, homeworkers and anyone working on commission.
Those not entitled include the self-employed, volunteers, students on work experience, people on certain training schemes, some company directors, workers living in an employer's household, residents of certain religious communities, prisoners, the armed forces and share fishermen.
Employers can be named, and face criminal prosecutions and unlimited fines for failing to pay at least the National Minimum Wage to eligible workers.
If you would like to find out more on this topic or any other HR related matter, we have an in-house HR Adviser that can help with your query or refer you on to the most appropriate support agency.  To find out more about our HR services, click here or call us on 01592 858333.

Tagged with:
Wages
Minimum Wage
Living Wage
Employers