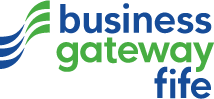 At Business Gateway Fife we can you offer the opportunity to access free expert advice through our range of introductory surgeries.  This service enables you to access personalised advice that is tailored to suit your individual needs.  See below for more details:
Bright Ideas Scotland Surgeries – Inventions and Innovation

If you've come up with an idea for a new product or service and need to know how you can turn it into a commercial business, then this is your chance to speak with a specialist.  Providing advice on patents, trademarks, designing prototypes and how to take your product to market, this one hour session should answer all your questions. 
To find out when the next Fife surgeries are being held, visit www.brightideasscotland.com and book your slot.
Legal Surgeries – Business and Property Related

In conjunction with CCW Legal, we are offering a free, introductory session with a legal expert.  If you have a business or property related query that needs their legal expertise, then our monthly sessions are available.  Example topics they may be able to cover are: choosing the right business structure; partnership/director agreements; buying or selling your business; exit strategies; leasing commercial property; lease disputes and buying/selling commercial property.  
Export Surgeries – Looking to trade outwith Scotland?

Our International Trade Adviser from Smart Exporter can provide advice for businesses that are looking to trade outwith the UK.   Get advice on sourcing new markets, plan and develop your strategy in preparation for exporting, access market reports and find out what training could be beneficial to you.  To make the most of your international potential, book a space at our monthly sessions. 

Marketing Surgeries

If you are looking to generate new leads, improve your communications with clients, maximise the potential of your website and develop your supporting marketing material then these sessions are for you.  Note, due to the limited spaces available at these surgeries, in the first instance, we would recommend you attend one of our free marketing courses for general marketing assistance – see www.bgateway.com/event for a full list of events.  Thereafter, if you still require advice on a specific marketing project, then come along and meet with an expert from K2 Marketing. 

For further information on any of the above surgeries, please call 01592 858333 or email success@bgfife.co.uk