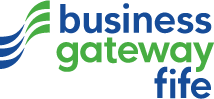 A Kirkcaldy entrepreneur has been shortlisted for a national award after setting up her own online business magazine.
Lynda Hamilton, who also runs her own PR consultancy, is a finalist in the Mumandworking Awards 2016, which celebrate parents and flexible working.
She has been nominated as Working Parent Blogger of the Year after launching Scotland B2B (East Coast Edition), an online business magazine, news community and resource for start-ups, entrepreneurs and SMEs based or trading in the east of Scotland.
The magazine, which has already attracted sponsorship from a number of Fife and Edinburgh companies, features help and support, as well as breaking news, relevant to local business owners – such as tips on compliance, whether it's relating to tax, auto-enrolment or disposing of business waste; road traffic and transport updates affecting the daily commute, and funding and investment opportunities.
Scotland B2B is set up as a franchise model and Lynda plans to roll the magazine out in other regions of Scotland and enable other working parents, who may be freelancers and sole traders, to not only benefit from the resource but have the opportunity to run an online business title in their own area.
Lynda launched the business while expecting her third child after the business newspaper she previously worked on was bought over and ceased trading. She was keen to continue to pursue her career and support her family financially but, having worked from home for the last four years, didn't want to leave her children to re-enter the workplace and wanted to maintain her flexibility to accommodate their daily needs.
As a journalist and part-time PR consultant, she was passionate about sharing SME news and found that running a flexible business was a bonus when her partner suffered a work-related accident and had to take time out.  Since then, the soon-to-be husband and wife team have split their working weeks – and the childcare – between them.
Lynda has now been shortlisted for running a successful site which features inspiring topical content for other working parents.