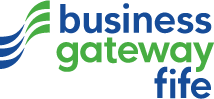 We are running our final "Introduction to 3D Printing" event, in partnership with Acorn 3D Printing, on 29 June.  During this 2 hour session, you can find out more about this rapid prototyping to stay ahead of the game.
Attendees will also be given the opportunity to attend further, in-depth sessions by putting their knowledge to good use and work on specific related projets that can help benefit their business.
To find out more and to book, please click HERE.  Alternatively, you can call us directly on 01592 858333.  
Tagged with:
3D printing
Manufacturing
design
technology