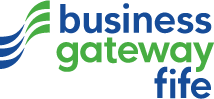 Commenting on today's news that the Scottish Government is to modernise the country's courts to ensure that small businesses can more easily pursue debts in local Sheriff courts rather than having to go to the expense of using the High Court, Joe Sture Chair of FSB in Fife said:
"I'm delighted with the news that under this courts reform bill businesses may now be represented by a director or partner when pursuing a debt."
"One of our members in Fife brought this matter to the FSB who were then able to successfully lobby Government. This is a great win for the FSB and I'm sure that many small businesses will be encouraged to successfully pursue bad debt without the worry of legal bills"
Welcoming the provisions in the Bill, Colin Borland, the Federation of Small Businesses' Head of External Affairs in Scotland, said:


"Pursuing a debt through the courts can be a prohibitively lengthy, uncertain and expensive slog for a small business. Many larger companies know this and use their small suppliers as free credit with impunity. Figures published at the end of last month show that more than half of our members were paid late by their big customers last year.


"It therefore makes perfect sense for all cases with a value of up to £150,000 to be dealt with at the Sheriff Court – not shunted off to the costly High Court.


"Allowing businesses to be represented by a director or partner in cases conducted under the new simple procedure will also make it easier to pursue a debt. The new rules are designed with the express intention of being comprehensible to the layman and, where no legal points are at issue, business owners should not be obliged to engage legal representation if they are perfectly capable of stating their own case."