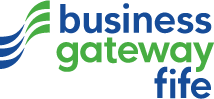 Liberty Business Centres has launched their Acorn Enterprise Initiative to help businesses under 12 months old get off the ground with an incredible package which includes 18 weeks free rent plus free entrepreneurial events to provide real practical advice.
The initiative is part of their campaign to improve the survival rates of start-ups in Fife by providing a supportive environment where businesses can grow and learn together for a period of 18 weeks free of charge.
The package includes free use of the Liberty Hubspace, a professional business address, free access to super fast fibre internet connections, entrepreneurial events plus access to the Liberty start-up host who will help businesses make the right connections.
The programme kicks off this month however spaces are limited to 15 businesses at any one time and are subject to criteria designed to maximise the value from the offer.
To find out more and apply online visit http://www.libertybusinesscentres.co.uk/startup/  or call Kallum on 01383 823030