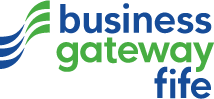 Joint opportunities for academia and business showcased in Fife Business Week
"Businesses can benefit commercially through collaboration with academia," according to Dr Ewan Chirnside, Director of the Knowledge Transfer Centre at the University of St Andrews. 
Dr Chirnside and a team of academics from the university will showcase the range of research undertaken in hi-tech enterprise, technologies in medicine and life sciences, human behaviour and more at a special event in St Andrews as part of Fife Business Week. Craig Harvey, Managing Director of FifeX Ltd in Tayport, will also speak to give an industry view of the benefits of working closely with the university. Businesses can also find out more about the range of grant funding available for projects undertaken with an academic partner.
The half day event on 7th November in the Upper and Lower College Hall, St Salvator's Quad is jointly hosted by the University of St Andrews and Fife Council, Economic Development.
 Dr Chirnside said, "We have a wide range of expertise and a strong track record of working with businesses to help them develop new products and services and a competitive market position. The presentations at the event demonstrate the scope of work we can undertake and the significant expertise here in Fife.  We would be delighted to talk to businesses and see how research and innovation can help them."
The event is free to attend and includes a networking lunch.  To register contact carrie.tough@fife.gov.uk