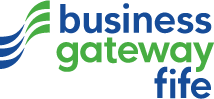 People doing business in North-East Fife are invited to join members of St Andrews Business Club and students from the university on October 8 to learn from the stories of four inspiring entrepreneurs.
As part of this year's university Enterprise Week, the free Keynote Event at Parliament Hall on South Street on October 8 will hear successful entrepreneurs Chris van der Kuyl, Sam Trett, Lizzie Brough and Jen Munro speak about their experiences and approach. 
While Chris van der Kuyl is well-known as a digital entrepreneur, Sam Trett founded low-calorie spirits company LoCaBev, Lizzie Brough created and runs family private social network Kindaba and Jen Munro is Managing Director of international summer schools firm ISSOS International, which she founded.
St Andrews Business Club has partnered with the Enterprise Week student committee for a second year to help organise the event as part of its commitment to nurturing entrepreneurship. 
The event will begin at 5.30pm with networking with students and university staff over drinks, before the presentations begin at 7pm. After each of the presenters has spoken, the audience will get a chance to ask them questions.
Speaking about the event, St Andrews Business Club President, Alan S. Morrison, said: "We're delighted to have been asked to contribute to this event for a second year to help inspire the next generation of entrepreneurs and business people. The Club welcomes them to any of our own events and we look forward to hearing stories which will doubtless inspire our members too."
Bonnie Hacking, Enterprise & Employability Adviser at the University of St Andrews, says: "We'd like to thank St Andrews Business Club for its continued contribution to this event to promote entrepreneurship in our students and in the local community."
Free tickets for the event can be booked via Eventbrite - go to the Business Club website at
www.standrewsbusinessclub.co.uk
or the St Andrews Enterprise Week Facebook page for the link as well as full details of this event and the rest of the week.