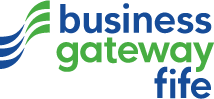 Better Broadband for Your Business with the Broadband Connection Voucher Scheme.
Your business can get a connection voucher of up to £3,000 for faster, better broadband through the Government's Broadband Connection Voucher Scheme. Broadband Connection Vouchers are being delivered by 50 cities across the UK.  Each local scheme is designed to meet the needs of their local area and to help local businesses to grow and develop.  You only need to send us 1 quote as part of your application process, although you may want to talk to a number of suppliers to get the best deal for your business.
Click here to enter your postcode to check if you are eligible for a connection voucher.
Confused by the jargon? Read the online Broadband Guide to find out what some of the technical terms mean and why not watch case studies from businesses already benefiting from connection vouchers.
Connection Vouchers will be made available on a first come, first served basis until 31 March 2016.

Tagged with:
Broadband
Voucher
Funding
Connectivity