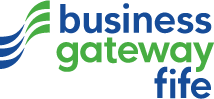 After a successful pilot during the Open Championship last year, BID St Andrews has arranged for the LocalMotion Land Train to return to St Andrews next week [July 25-31] for a formal summer trial.
The popular family-friendly attraction with seats for up to 60 passengers young and old, will run from Monday July 25 till Sunday July 31 from 11am till 5pm, providing visitors with an easy way to see everything St Andrews has to offer.
Passenger numbers from the trial will give BID St Andrews an indication of how many people would use it during a typical summer week. That data will be used to plan how long it will return for next summer.
Thanks to its success during last year's pilot, the Land Train's summer trial route has been extended and its approximately hourly departures will run from West Sands Rd to the Old Harbour through the town centre with stops at the Cathedral on North St, The Shore and Madras College on South St. Train stops will be marked with special feather flags and have timetables on them.
Ticket prices will be £3.50 for adults and £2.50 per child, plus a £10 ticket for a family of four. Each ticket will allow passengers one full circuit of the route and allow them to get on and off as they like – to visit the town's attractions.
Local businesses, including The Adamson restaurant, Johnalan Hair Design and The British Golf Museum, are taking the opportunity to promote themselves through advertising panels on the sides of the train.
Speaking about the promotional event, BID Chair, Alistair Lang, says: "Following the success of the Land Train during the Open last year, we were keen to see how the train might operate at a more typical time of the holiday period.
"The train not only provides a visitor attraction to draw people to the town, but it also helps showcase what the town has to offer, increases footfall and visitor spend, improves the visitor experience, reduces pressure on parking spaces and makes the town more accessible for those with mobility difficulties.
"This additional trial will help us better assess how we might use the Land Train to achieve maximum value for money for levy-payers.
"I'm looking forward to seeing the many smiling faces of Land Train passengers again and hope it will make them return again after seeing the St Andrews' highlight and encourage others to do so too."