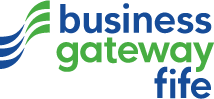 Now that the Workplace Pensions law has changed, every employer within the UK has a legal obligation to help more of their workers save for retirement.  You need to be aware of the facts, to allow you to plan and budget accordingly, therefore minimising the risk of fines.  We are running an Auto Enrolment course on 23 March from 9.30am to 12.30pm so you can find out more.
There are 8 recommended stages that employers need to go through when setting up an auto-enrolment solution. By the end of this session, you will know what these are and how to adhere to them. 
Employers have a duty of automatically enrolling employees into a pension scheme and contributing towards it. Each employer is given a staging date by which the scheme needs to be in place and running by. If you bring a note of your PAYE Reference number, by the end of this session you will know what your staging date is.
Whilst staging dates started in 2012 and continue until February 2018, we recommend you look at your scheme as soon as possible.  The process to ensure you have everything ready for your staging date could take 6 months, however if you wait, the choice of schemes available may be minimal due to the high demand. 
With substantial fines of up to £2,500 per day, can you take the risk of not attending?
To book, call 01592 858333, email success@bgfife.co.uk or click HERE to book online
Tagged with:
Event
Pension
Legal