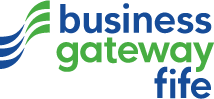 Further £1M for East of Scotland Investment Fund
A further 25 businesses are to benefit from a £1m extension to the East Scotland Investment Fund (ESIF) by March 2015.  ESIF, launched as a £5m investment fund in 2011, has already assisted more than 60 companies and safeguarded or created around 1000 jobs.
Led by Fife Council, the latest extension has been secured from the European Regional Development Fund to support the creation of new jobs and new market opportunities for small to medium sized companies.
The European money is added to the original £5m East of Scotland Investment Fund initiated by a consortium of ten local authorities with additional support from the Royal Bank of Scotland. 
Enterprise Minister, Fergus Ewing said: "Initiatives like the East of Scotland Investment Fund provide accessible finance to small and medium size businesses and boost the local economy by stimulating job creation and encouraging entrepreneurship. "This additional funding will make a real difference to local businesses, European funding is supporting our Economic Recovery Plan and we will continue to use every lever at our disposal to put Scotland's economy firmly on the road to success." George Sneddon, Fund Chairman, welcomed the European funding.  He said, "This additional money is vital to safeguard and create jobs, support businesses through this particularly difficult period and ensure that local economies benefit from successful businesses."
The ten member authorities are Angus, Dundee, Edinburgh, Falkirk, Fife, Midlothian, Moray, Perth & Kinross, Stirling and West Lothian. Together they provided £1.72m with £1.5m from RBS.  The loans can be used towards working capital or the purchase of equipment, plant or business property.  For more information on applying for a loan log onto www.eastscotinvest.co.uk