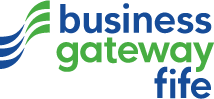 Babcock International, the Aerospace and Defence company, has welcomed 16 new apprentices and graduates to its Rosyth site, as the business develops its next generation. 
Following a thorough application process, including assessment centres and interviews, 10 apprentices and six graduates are settling into the business at the Fife facility. 
The apprentices are taking on roles from Design Technicians to Mechanical and Electrical Fitters, whilst the six graduates specialise in Advanced Manufacturing, Electrical Engineering and Business Operations. 
They are among 480 new apprentices and graduates to be welcomed to Babcock's UK teams in 2019. 
During their time at Babcock, apprentices will study at local colleges to obtain the fundamental qualifications for a variety of specialist technology and engineering disciplines. 
Kaz Addison, Apprentice Electrical Fitter, is among the new talent at the Fife facility. 
The former Royal Marine said he was "really excited to have started a new career at Babcock". 
The 31-year-old, who lives in Kirkcaldy, is following in the footsteps of his dad, Mike, who also started as a Babcock apprentice and worked at the Rosyth site as an Engineer and then a Draughtsman until retiring at the age of 62.  
Kaz, a former Queen Anne High School pupil, added: "It's great to be at the same site where my dad – and granddad – worked for Babcock. 
"It's quite hard to start again with a new career when you're older and have kids and a mortgage, but I feel like Babcock has given me the opportunity to do so by also taking on older graduates and apprentices like myself." 
Meanwhile, Kathleen Castell, Advanced Manufacturing Graduate at Rosyth, said: "I'm really looking forward to working with different teams and getting involved in a variety of projects – I can't wait to get stuck in." 
Spaces on both the apprentice and graduate schemes are highly sought-after. 
Sean Donaldson, Managing Director of Babcock's Rosyth site, who himself started at Rosyth as an Apprentice Electrical Fitter, said: "We are really excited to welcome our new apprentices and graduates to the team.   
"Employee development is a really important focus for Babcock, which includes supporting future talent through our apprentice and graduate programmes."