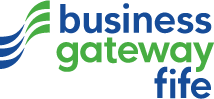 Fife based bookseller hosts World Book Day event for local primary schools and families.
Better World Books, a leading socially responsible online bookseller, will host an event on Thursday 5 March to celebrate World Book Day. Local primary schools have been invited to attend the event which will be a celebration of books and reading. The event will run from 9am to 6pm at the Better World Books premises in the Castle Industrial Estate, Dunfermline.
In the morning a free bus will collect local primary school groups. Up to 216 pupils and teachers will attend. The afternoon session will be open to the public and a free bus will be available to transport people to the event. The Better World Books "Book Bus" will collect and drop people off from Fife Cultural Trust venues in Dunfermline. World Book Day activities will include a warehouse tour to learn about the life-cycle of a book, face-painting, a quiz, and story-time. Children's books will be given away free, and there will be a selection of adult fiction for sale.
For more details, click HERE to download the PDF leaflet.