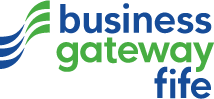 TULLIS RUSSELL NOTICE
You may already be aware that Tullis Russell Papermakers went into administration in April this year.  Part of the administration process is to sell off the assets of the company to maximise the return for creditors.  As part of this process an auction has been arranged which will take place between Tuesday 22 September 2015 at 10.00am and Thursday 24 September 2015 at 1.00pm.
Viewing, without appointment: Monday 21, Tuesday 22 and Wednesday 23 September 2015 from 9.00am to 4.00pm.
Viewing can be arranged prior to these dates by contacting:-
George Armitt 01592 761161 07542794079 George.Armitt@tullisrussell.com
John Dougan 01592 761245 07764662551 John.Dougan@tullisrussell.com
Brian Robertson 01592 761375 07834340455 Brian.Robertson@tullisrussell.com
A summary document that outlines what is available can be downloaded here, however the list is not comprehensive.  Other items available include a range of office furniture and fittings as well as, in the main, paper industry consumables.
Tagged with:
Tullis Russell
Administration
Auction