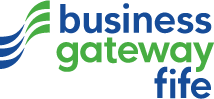 Employability boost for young people in Fife, the over 25s and those facing redundancy as training provider offers work placements at The Open
Young people in Fife, as well as those who are over 25 and out of work, are being given the chance to boost their skills and secure employment in the hospitality industry by taking up a new, 10-week training programme, which includes a work placement at The Open.
Training provider Xtra-Mile.com is offering them an eight-week work placement with a local employer, as well as a week at The Open in July, to help them clock up experience in the sector and develop new skills.
Xtra-Mile.com, which is helping to deliver the Employability Fund in Fife, says the programme is a great opportunity for those who are willing and eligible.
Managing director Anneliese Archibald said: "This is a fantastic opportunity for people who are out of work in Fife and we're delighted to be able to offer them an additional placement at The Open thanks to The R&A and catering and events specialist Sodexo Prestige.
"Following their placements, we will work with our candidates to help them find employment, a college place or Modern Apprenticeship."
The other week of the programme will be made up of induction training, which is also being delivered locally.
Placements are available for those living in or near Cupar, St Andrews, Crail, Leven, Glenrothes, Markinch, Kirkcaldy, Cowdenbeath and Dunfermline, as well as other areas in Fife, and will be matched according to suitability. 
To be eligible, candidates must have an interest in hospitality and be willing to commit to the programme for the 10-week period.  Sixteen to 17-year-olds who have reached their statutory school leaving date and are not in education, employment of 16 hours or more, or training can be referred via their local SDS careers office.  Eighteen to 24-year-olds who are not education, employment of 16 hours or more, or training can be referred by their local JobCentre Plus – as can those who are over 25. Those who have been made redundant or are soon to face redundancy may also be eligible.  Places are limited so interested candidates are being encouraged to act soon.
Anyone interested in finding out more is urged to contact Lynda.XtraMile@gmail.com, or contact SDS or JobCentre Plus.
Tagged with:
Training
The Open
Golf
Skills Development Scotland
Jobs
Recruitment
Employability