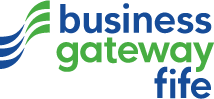 Trade mission to Shenzhen, China
November 2019, from 10th to 16th 
Edinburgh Chamber of Commerce is delighted to invite you to join a delegation of businesses to Shenzhen, Guangdong province, China
Programme Highlights
-One to one meetings & interact with leaders & experts from Chinese utilities/vendors.
-Networking and attending quality meeting with Chinese counterparties to discuss potential areas of collaboration.
-Showcasing your products or services during the High-Tech Fair
-Visiting leading vendor's exhibition to feel the latest technology from both Chinese and international vendors.
-Visiting the integrated smart city/smart energy/EV/smart grid/smart metering project sites to feel the advanced concepts and advanced technologies applied.
Opportunity 
Shenzhen, neighbouring Hong Kong, is at the centre of the Guangdong-Hong Kong-Macau Greater Bay Area, a megalopolis, also known as the Pearl River Delta, consisting of 9 cities and 2 special administrative regions in south China. 
China's first Special Economic Zone, established in 1980, Shenzhen has never looked back.  40 years ago it was a modest fishing town.  Today it is a thriving megacity of 22 million.  With an average age of just under 30, the city is famed for its vibrancy and its creative culture.
It is regarded as one of China's most important high-tech R&D and manufacturing bases, while additionally, is home to the world's third largest container port.  
An international Friendship Cities Agreement between Edinburgh and Shenzhen ensures an exceptional level of collaboration between the cities, meaning our delegation will benefit from the direct support of trusted partners and officials at our destination.
Our delegation will explore the city and its business opportunities in detail.   Our 5 day programme includes a city orientation tour and introduction to key sectors, as well as individual, bespoke 1-2-1 business meetings. 
The trip also provides a chance for you to exhibit at the all-China High-Tech Fair.
The High Tech Fair total exhibition area exceeds 100,000㎡, nearly 3,000 exhibitors from more than 50 countries and over 500,000 visitors attended.  Currently, it is the largest and the most influential scientific and technological fair in China and is renowned as "the No.1 Technology Show in China".
At the Fair, our delegation will have free use of an "Edinburgh Pavilion" where you can exhibit and promote your company.  Our Shenzhen Partners will even prepare the stand for your arrival.
This is a unique and exclusive chance to explore business, trade and collaboration opportunities in the China market, promote your business and make connections.
Key sectors
-IT
-Construction Science & Technology
-Aerospace & Aviation Technology
-Innovation
-Energy Conservation and
-Optoelectronics Display
-New Material
-Environmental Protection
-Smart City
-Sensing Technology and Internet
-New Energy
-Smart Healthcare
For more information and to book, please click
here