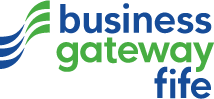 *** Please Note This Fund is Now Closed to New Applications 

***
The Town Centre Development Unit have opened a new round of the Town Centre Building Improvement [TCBI] Grant scheme for 2022-23.  Made possible by an allocation of £200,000 from the Scottish Govt Placed Based Investment Programme, this capital fund has similar criteria to last year's Building Improvement Grant.
 The TCBI grant is discretionary.  It is to support small town centre businesses & the owners of town centre business property undertake capital improvement works. 
Businesses should apply as soon as possible. Funding is subject to availability. Demand for this grant will be high, and eligible cases will be considered by the decision–making panel on a first come first served basis. Applications must be completed, and any grant award offers confirmed and accepted by 31st March 2023. Project works must be completed before the 30th September 2023.
Download the " New Town Centre Grant Guide " Information leaflet for further details. 
All enquiries/ requests for application packs should be directed to: TownCentre@fife.gov.uk 
 "Contact the Fife Council Town Centre Development Unit (TCDU). 
To help confirm eligibility, potential applicants must provide:
 a brief outline of the proposed works, 
Their name and Full Address of the Property, including POST CODE 
Send this by email to:  TownCentre@fife.gov.uk
A summary of the main features of the TCBI Grant scheme: 
 For business property located within one of Fife's key town centres or other local centre boundaries.  
Small Town Centre Businesses and business property owners can apply. 
To be eligible for consideration, an applicant business must:   
·         Have no more than 10 business outlets in a business chain across Scotland  
·         Have a cumulative turnover of less than £10,000,000 
·      Be located within one of the town or local centre boundaries in Fife, as defined in the Local Development Plan. This will be determined by post -code check. Unfortunately, property located outside these central areas within settlements is not eligible. With a limited budget and a need to prioritise town centre locations, it is not feasible to make this grant fund available for all small business property in Fife.
 The grant can fund: Shop front improvements,  internal refit/reconfiguration of premises , and upper floor conversions 
The minimum grant that can be awarded per eligible premises is £6,000 up to a maximum of £10,000, with a 90% intervention rate. i.e. for a £6,000 grant the works must costs at least £6,667, exc VAT, with Fife Council funding 90% (£6,000) and the business funding the other 10% (£667).
Eligible costs include capital improvement/ development works, professional fees. 
Exclusions include: Building repair & maintenance works, furniture, portable equipment, Statutory fees (Planning & Building Warrant) and VAT. 
The grant application requires a minimum of 2 work quotations for all trades involved.
Any planning consents or building warrants required for the works must be in place before the works can begin.
The deadline for legal commitment of grant offer is the 31st March 2023 with the works must be completed by 30th September 2023.