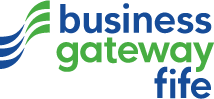 SUPPLY DESIGN selected as a finalist of the prestigious 2018 TechWorks Awards on 22nd November 2018.
Supply Design are proud to announce our selection as a finalist in the Power Electronics Innovation Award category of the TechWorks Awards 2018 – the highest accolade in the UK Deep Tech Industry.
Marc Brand, Director of Business Development said: "We are thrilled to be a finalist in the Power Electronics Innovation Award category of these prestigious awards. To be a nominated alongside industry leaders McLaren and AVL demonstrates the level of the innovation our team is delivering to the market. Supply Design and partners Iceotope are working hard to deliver new high-performance technology to the market and we are delighted  to be rewarded with this recognition of the hard work we have been doing over the years."  
The TechWorks Awards mark the excellence of the industry that is driving the tech economy and becoming such a strategic part of the UK's and Ireland's future. Finalists across the awards categories span the breadth of the industry sectors through Manufacturing, Automotive, IoT Security, Electronic Systems & Power Electronics.  Being shortlisted for the awards is an accolade in itself - standards are unfalteringly high. 
This year's winners will be announced at the TechWorks Gala Dinner & Awards Ceremony at the Grange Tower Bridge Hotel, London - hosted by BBC Political Broadcaster, Strictly Come Dancing contestant and regular Comedy Show Panellist, John Sergeant.
Over 300 industry professionals will attend this major social networking event of the year for the UK Deep Tech Industry.
About 
Supply Design was established in 2001 to provide employment for technical experts who want to focus on engineering challenges.  We offer consultancy and power product development services to range of high profile companies, with technology being deployed in Automotive, Renewable, Energy and Industrial sectors.  Our aim is to reduce carbon emissions and advance renewable energy with power systems innovation and we are investing in high-efficiency power solutions to do this. 
The technology being recognised in these awards is a collaboration between Supply Design and Iceotope in Sheffield.  The combination of our power and liquid cooling patents are revolutionising the High-Performance Computing (HPC) and ExaScale Computing world.  More announcements will be made early in 2019.  
About TechWorks / TechWorks Awards
The UK's leading Deep Tech industry association with established communities in Manufacturing, Automotive, IoT Security & Power Electronics. Techworks' focus is to build a better and stronger tech ecosystem in the UK, helping to connect brilliant ideas with partnerships and investments that accelerate speed and enhance routes to market and profitability.
TechWorks presents awards to recognise the achievements and behaviours that are conducive to a healthy and vibrant industry in the UK and Ireland. The awards showcase excellence within the industry rewarding the innovation, expertise and ambition of businesses.