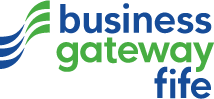 What links St Andrews businesses to Internet Hackers, the Haig whisky dynasty, meat tenderness and social media?
The answer is the range of events being held by St Andrews Business Club over the last few months with more to come!
Sponsored by Business Gateway Fife, these free evening seminars are open to anyone doing business in the area.   Previous seminar topics have inlcuded social media, IT security, innovative business and academia collaborations and financial planning to name a few.  
A further morning session titled 'My Story' enables local business owners to do just that and this kicked off with Sir Henry Aykroyd, CEO of Guardbridge based Intelligent Growth Solutions and Ballingry based Malcolm Wood of Peel Tech, both of whom had facinating stories to tell. 
To read the full article, which featured in the St Andrews in Focus magazine, please click here.
To find out more information on St Andrews Business Club, click here.

Tagged with:
Business Club
St Andrews
Networking
Seminars