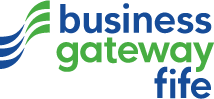 Get up to £200 towards the cost of a training course with an SDS Individual Training Account (ITA)
Use the money to build the skills you need for a job. Or get some training to take your career to the next level.
Whatever you want to do, there's a wide range of ITA -approved courses on offer. Because it's not a loan you don't have to pay it back.
Applying for your ITA
This year, Individual Training Accounts will open to new applicants on 15 April, with up to 3,700 applications available.
Between now and 22 April, priority will be given to those who registered an interest in this year's scheme between December 2018 and March 2019.
Start searching for an ITA approved course and apply
online