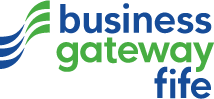 Would you like the chance to win £50,000 to help grow your business?
The Scottish EDGE is a fund set up to support and encourage entrepreneurial activity among young companies in Scotland. If you are an ambitious young business, tell us about your plans to grow and you could win up to £50,000 to help you. Winners will also receive a support package from The Royal Bank of Scotland.
To find out how to apply and check if your business is eligible, please visit: www.scottish-enterprise.com/ScottishEDGE
Applications for the current round will be accepted between 3 February and 3pm 3 march 2014.   Click HERE for more details.