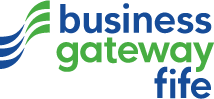 The number people visiting Business Gateway's website reached its highest ever level in 2015/16.
For the annual period ending March 2016, 607,887 people visited www.bgateway.com to access a range of business support information, a rise of 16% on the previous year. The number of page views registered increased to 2.29 million, a 36% rise on the 2014/15 figure. Both figures indicate that an increasing number of Scottish businesses see the service as an important source of business information.
There was also strong demand for places on the Scotland-wide programme of free workshops which cover a range of important topics such as business planning, marketing and ecommerce. Over the course of the year 24,678 people attended the free workshops and events – the second highest number on record.
Ongoing research, carried out by an independent market research agency which constantly monitors satisfaction levels amongst Business Gateway clients, showed that in 2015/16 84% of respondents were extremely satisfied, very satisfied or satisfied with the service - up from 82% in the previous year - with 87% of people saying the support they received would benefit their business.  85% said they would recommend others to the organisation.
Providing support to running businesses in local areas continued to be a focus for Business Gateway over the course of the year with over 9,216 businesses benefiting from additional adviser time and specialist help to assist with their growth ambitions.
In addition, 2015/16 saw Business Gateway help 9,087 new start-up businesses to begin trading and create an estimated 10,000 jobs in the process, while 58,271 people contacted Business Gateway with an enquiry about their business. Since responsibility for the delivery of the service was transferred to local authorities in 2008, Business Gateway has helped more than 81,000 businesses start up, creating almost 90,000 jobs.
Hugh Lightbody, Chief Officer at the Business Gateway National Unit, said:
"2015/16 was a year of strong performance in the face of some challenging economic conditions.  Business Gateway continues to be the most recognised brand for business support in Scotland, with figures showing that both new start and existing businesses across the country continue to view the organisation as an important source of advice and support. 
"It is particularly interesting to note the significant rise in those looking to access information from the Business Gateway website.  We understand that more and more customers are looking online for advice and these figures clearly demonstrates that Scottish business people are returning regularly to Business Gateway for business information that they see as important in the daily management of their companies.  We have invested accordingly to ensure that our improved digital presence provides the information businesses based in Scotland need and which complements the business support that is available on the ground in our network of local offices across the country.
"As local authorities delivering the Business Gateway service continue to develop support for businesses, we will look to work ever more closely with our partners, including Scottish Enterprise, Highlands and Islands Enterprise and others, to ensure that businesses have access to a support package that meets their individual needs, wherever they are based."