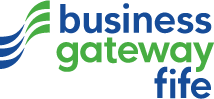 A Glenrothes-based firm has joined the national effort to design and produce more ventilators for the NHS and social care sector.
Raytheon UK, which has a base at Queensway Industrial Estate in Glenrothes, is part of a project being led by Babcock International Group (Babcock), to design and produce 10,000 ventilators to ensure the NHS has the support and equipment it needs to tackle COVID-19.
As well as working on a brand new prototype, a team of Babcock engineers and specialists has set up a supply chain solution from scratch. The team has worked night and day to set up the supply chain, and has enlisted a number of manufacturers to help with assembly and production.
As part of this effort, Raytheon UK, along with Plexus, will support the production of ventilators from their Glenrothes, Livingston and Kelso manufacturing facilities.
A spokesperson for Raytheon UK, said: "Raytheon UK is part of a UK team of businesses being asked to assist the national effort to combat the COVID-19 crisis. Our teams are coming together to support the build and manufacture of ventilators. The Raytheon UK team is also using our 3D printing facilities across the UK to produce much needed Personal Protective Equipment for local health and social care workers. We are engaging every part of our business to support communities across the country and continue to provide critical services for the UK Government and Armed Forces. Raytheon UK stands here to help as a partner to Government at this extremely challenging time."
The Scottish Government has welcomed this collaboration, and the role they are playing in accelerating ventilator capacity for the NHS across the UK.
Minister for Trade, Investment and Innovation, Ivan McKee MSP, said:
"I welcome the announcement by Babcock International Group to produce 10,000 ventilators for the NHS and I am very proud that Scottish based companies like Plexus and Raytheon UK are playing their part in this crucial supply chain.
"Ventilators are hugely complex devices that normally require time to be designed and tested, so the speed with which Plexus and Raytheon UK, as part of the Babcock supply chain, have responded to push forward sizeable production is commendable.
They and their staff are working round the clock and are a credit to Scottish manufacturing."