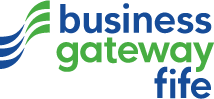 Food Tourism Workshop
SRUC Elmwood Campus, Cupar
Thursday 16th January 2014
9.30am (for 10am start) - 4pm
Do you want to make the most of your food offering to customers?
Local food and tourism businesses are being offered a unique chance to work with a range of chef, catering, promotional experts to help maximise your profits.
This specially designed day for local restaurant, bar, bistro, coffee shop or B&B owners and chefs offers a packed programme including demonstrations and menu ideas.
Practical sessions on:
• plating up and presenting dishes – top tips on how to show your food at its best
• food photography – how to take and use pictures for your marketing materials
• menu writing – helping to create and sell your food story to customers
Advice on:
• Menu costing – help with budgetary control and profits
• Local sourcing – information on seasonality and local suppliers
• VisitScotland's 'Taste our Best' scheme – how this new initiative can help you and your customers
This is a free event – including lunch in the Themes training restaurant. 
Places are limited, however - to book your place e mail vivien.collie@btconnect.com
by Monday 13th January 2014.
This event is supported by the Fife Tourism Partnership
(supported by Fife Council), Business Gateway Fife and
the European Regional Development Fund.