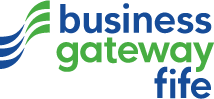 THE twelve days of Christmas started early for the Prince's Trust businesses who recently participated in the pop-up shop in Dunfermline's Kingsgate shopping centre. 
Between Tuesday 21 November to Saturday 2 December, shoppers were given the opportunity to visit the Prince's Trust supported businesses in a unit situated directly across from Marks & Spencer's store.
Over the period, nine participating businesses sold a variety of products from jewellery and bespoke furniture to handpainted portraits and handmade women's clothing. 
Frazer Reid of FAR Cabinet Makers was delighted with the response of the public to his designs.  He said: "I was pleased to have sold three major items of furniture.  The shop was a great platform for my products as Christmas shoppers were out in force and customers seemed really interested in the work I am doing.  This was an ideal opportunity to showcase products to a new audience."
Marissa Yassen, Princes Trust Senior Enterprise Executive commented:
She commented: "This was a great excellent opportunity for Fife's young entrepreneurs to showcase their products and services to the Christmas shoppers at the Kingsgate. They were encouraged by the numbers who visited their stalls and the feedback from customers on the quality of their products. 
I'd again like to thank the Kingsgate management team for giving our young people this amazing platform, especially at this time of year.  I hope that this experience will encourage the businesses on to bigger things and inspire others to thing about starting their own business.
Prince's Trust works in close partnership with Business Gateway Fife, offering one to one support, access to funding streams, free courses and events to young people between 18 and 30.  Young people face numerous challenges when setting up a business from unemployment, lack of funds, low confidence and self-esteem. However, the combined support of the Prince's Trust and Business Gateway Fife, can make this a reality and change their lives positively for the long term.