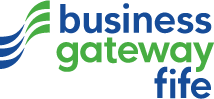 Are you prepared to enter new international markets or develop and grow existing markets?
Scottish Development International's upcoming Preparing to Export workshops can help you build your companies export capabilities in a range of areas to successfully enter new international markets and develop and grow existing markets. 
These workshops, delivered at introductory and intermediate level cover a range of areas from understanding how to price your product or service for international markets to developing your international value proposition. 
Our introductory workshop is for companies and individuals new to exporting, our intermediate workshop is aimed at companies who are at the relatively early stages of developing international business and potentially already exporting to 2-3 markets. 
Preparing to Export Introductory Workshop
This two day workshop covers a range of topics that will help your company get ready to export. 
By attending this workshop you will benefit from: 
• Gaining knowledge of international market research, routes to market and international finance, contracts and logistics to help build your export capability
• Development of your own international action plan to implement into your business following the workshop
• Ability to network with businesses at similar stages of international growth
Preparing to Export Intermediate Workshop
The intermediate workshop is run over six days (two modules per day) and covers a range of areas to build your company's export capability from export market identification and effectively researching target export markets, developing your international value proposition to export pricing & terms of international trade. 
How companies can benefit from attending this programme:
• Discover what capabilities and resources are needed to export successfully and to sustain that success in international market
• Understand how market research can be used to screen and select the right export markets and the right sales channel partners
• Get help on how to develop your company's export business model, value proposition, and strategy for export markets
• Get advice on your company's international pricing strategy and payment methods
• Develop a robust International Action Plan during the workshop to implement into your business following the workshop
Please contact Kirsteen Higgins on Email: kirsteen.higgins@scotent.co.uk or  Tel: 0131 313 6107 if you'd like further information on the agenda and booking a workshop.