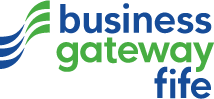 Essential Brexit webinars have been scheduled by Scottish Enterprise to run next week. The webinars are free to register with and will cover the following topics:
WEBINAR – Prepare for Brexit, Staff & Human Resources
People are the beating heart of any business and in the context of Brexit businesses must do all they can to make their EU national employees feel valued. This is important at both an individual business level and in the context of the Scottish economy.
WEBINAR - Prepare for Brexit, Intellectual Property
Protection of intellectual property (IP) is important to any business and applicable in every country in which the business provides goods and services. Brexit will mean the requirement to protect trade marks in both the UK and EU.
WEBINAR – Prepare for Brexit, Regulations & Standards
The way businesses operate and comply with regulation and standards will change if the UK is a third country outside the European Union. While the UK and EU may reach agreement on mutual recognition of standards, this may take time, and businesses must prepare for divergence from the existing regulations and standards.
WEBINAR – Prepare for Brexit, Financial & Currency Management
Brexit, if not managed properly, could have a significant financial impact on UK businesses.