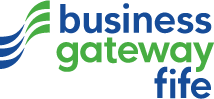 Business Gateway Fife is offering all businesses in Fife free onsite assessments to determine whether you could be saving thousands of pounds through the Low Carbon Support Programme.
Working in conjunction with Business Gateway Fife's specialist adviser in energy audits, the programme is designed to help you determine whether your business could be saving money on its energy, waste and water bills.
The programme also looks at measures for improving business efficiency to actively reduce energy consumption.
We can also assist with small scale renewable energy generation such as wind turbines and solar thermal installations.
To find out more about this programme contact Business Gateway Fife on 01592 858333.