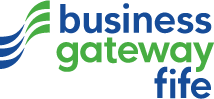 FIFE business stars of the future are making their mark as Scotland's first Enterprise Apprentices.
Four young Fifers are already leading the way as the country's first Apprentices in Enterprise and today Fife Council announced a further 19 young people will get the chance to take part too.
Apprenticeships in Enterprise get the chance to develop new products or services or help to grow an existing Fife business. Whilst doing that, they can build their enterprise skills and gain a recognised qualification. Any employer can take on an enterprise apprentice and a range of different companies have already signed up to take part in the new project.
The project is being delivered in partnership between Fife Council, Career Studio (Scotland) Ltd, Fife secondary schools and businesses.  Depute Council Leader Councillor Lesley Laird, spokesperson for Economy and Planning said: "Fife Council is working to put Fife at the forefront of enterprise and employability and this project is an example of how we're leading the way in Scotland. "I'd like to thank Fife's first apprentices in this area for really making the most of the opportunity and excelling in their work as well as the companies who have supported them. "Creating 19 additional apprenticeships in enterprise through our Culture of Enterprise programme will give talented young business leaders of the future a chance to develop and enhance their skills in a real business as well as gain recognised qualifications. "Companies will also benefit from what an enterprise apprentice can bring to their business and I can't wait to hear more about the work these talented new recruits will bring as part of this exciting first for Scotland."
Apprentices will be recruited in late May and a recruitment day will then be held for employers to meet apprentices and invite them for interview.
For further information, please contact Sandra Robb, Culture of Enterprise Co-ordinator, Economic Development, Fife Council on 03451 555555 ext 447130 or email Sandra.Robb@fife.gov.uk