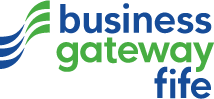 Having provided high-quality precision engineering services to a wide range of customers, operating in markets throughout the UK, the family owned James C Gillespie Ltd of Kirkcaldy Fife - is to have a change of ownership.
In a positive move for the business - New investors Bill Taylor, Adrian Gare and Bob Waterson who own Greenfold Systems Holdings Ltd in Dunfermline, will provide new ownership from today.
Greenfold plan to maintain and enhance the reputational services of JC Gillespie Ltd, through their employees, customers and supply chain as well as continue to value and appreciate the support they have received from Scottish Enterprise and Fife Council Economic Development.