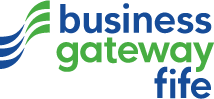 Did you successfully start a business as a result of your involvement with the New Enterprise Allowance? If so, BRAG Enterprsies would love to hear from you.
As part of the continued development of the New Enterprise Allowance programme BRAG are looking to establish various business networking groups across Fife to provide follow up support to all those who have taken part.  If this is something you would be interested in being part of then please read more.
We appreciate that when you start your own business it can be quite an isolating process and they are keen to ascertain if there is a desire to create a series of networking groups specifically for New Enterprise Allowance clients. 
You will be matched up with other people in your area who have been involved in the programme and encouraged to meet regularly to share learning and help each other through the process of running a business.
If there is interest then BRAG Enterprises and Business Gateway Fife will facilitate the first meeting of each group then it will be up to the members to decide how often they would like to get together. You may decide to set up a regular meeting, a Facebook page, an online forum or a regular Skype call. Whatever you decide we will support you to ensure it is as easy as possible for people to take part.
If you are interested in taking part or would like more details then please contact Callum Gow from BRAG on 01592 860 296 or at cgow@brag.co.uk

Tagged with:
BRAG
New Enterprise Allowance
Networking