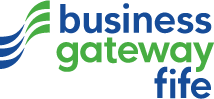 Responsible businesses with an eye on employee health and wellbeing are being urged to enter the inaugural Holistic Scotland Magazine Wellbeing Awards 2020 for a chance to showcase their ethical credentials and win Scotland's first Workplace Wellbeing Initiative of the Year title. 
Organisations of all shapes and sizes are encouraged to enter the awards which will celebrate excellence in natural and holistic health and wellbeing – culminating in an evening of recognition, dinner, networking  and live entertainment, hosted by Go Radio's Gina McKie at the Apex Grassmarket Hotel in the heart of Edinburgh this April. 
The Workplace Wellbeing Initiative of the Year category is open to all businesses, social enterprises, charities and community interest companies, while employees are invited to nominate their employers.
The independent judging panel will be looking for a workplace which goes above and beyond to make sure its employee's health and wellbeing needs are met. 
The winner may being doing something amazing to support workplace wellbeing, have a sound health strategy in place, or organise teambuilding or away-days to support its wellbeing objectives. 
Initiatives can be as simple as providing water bottles, supplying information and advice, hosting regular health and wellness days, offering massage therapies, or facilitating health and wellbeing tasters, workshops and courses.  
The awards are being organised by Holistic Scotland Magazine, which is Scotland's only natural health and wellbeing title. The magazine supports Scottish workplaces by providing free magazines for staff and employees on request.  
Publisher Lynda Hamilton Parker said: "With lost days at work largely down to stress, workplace wellbeing is now high on the agenda. 
"Employers are really starting to see the value in protecting the health and wellbeing of their teams and, in turn, are seeing benefits such as improved productivity and less absenteeism. 
"As well as helping to promote workplace wellbeing, we are looking to honour and celebrate the employers at the forefront of this change for good."
Award sponsors include herbal remedy pioneer A.Vogel, natural health specialist Water for Health, and Apex Hotels. 
The 11 other award categories, in which businesses are invited to enter, are: 
Outstanding Innovation
Therapist of the Year 
Best Outdoor Wellbeing Initiative 
Team of the Year 
Best Studio 
Independent Health Retailer of the Year 
Best Natural Beauty/Skincare Brand 
Clinic/Practice of the Year 
Wellbeing Venue of the Year 
Wellbeing Ambassador of the Year
Inspiration Award 
Twelve winners and 33 runners-up will be crowned in total. The deadline for entries is midnight on January 1, 2020.