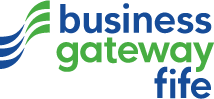 The Inquiry will explore how digital technologies and the internet (including the World Wide Web, mobile devices, mobile apps, email and social networking sites) are used by the public, businesses, government and charities on a day-to-day basis. It will examine what information, services and opportunities digital technologies can offer, and seek to understand how the benefits can be shared by all.
We will be hosting workshops in Fife on Wednesday 3rd July 2013,at the Rothes Hall, Rothes Square, Glenrothes, FifeKY7 5NX. To book a place at one of our events please contact Elizabeth Hemsley,  0131 240 2789 - ehemsley@royalsoced.org.uk
Workshops for the day are as follows:
12.30pm – 2.30pm Consultation with representatives from the statutory and voluntary sectors, including health, education, local councils, support providers and housing associations. (Lunch provided).
3pm – 5pm Members of the public are encouraged to drop in and contribute to discussions about their own use of digital technologies and the Internet. (Refreshments available)
5.30pm – 7.30pm Local business and enterprise organisations are invited to come to discuss how digital technologies are currently used and any barriers they face.(Refreshments available).
The Royal Society of Edinburgh invites individuals and organisations from all sectors to give evidence as part of the Inquiry and to bring it to the attention of others for wider circulation. Follow the progress of the Inquiry at http://digiscot.nethttps://twitter.com/digiscot