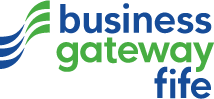 Public Contracts Scotland has been the focal point for companies looking to secure contracts in the public sector since 2008, but many still find it a daunting process.
A half-day workshop run by Business Gateway Fife and Fife Council Economic Development, as part of the Supplier Development Programme, will steer companies through the system.  The workshop will include how to tender for work through Quick Quotes and e-tendering. The Supplier Development Programme is delivered by Fife Council to SMEs the opportunity to grow and diversify through procurement.
 Intend Business Development, specialists in tender training and support, will demonstrate how to find and respond to tenders on the Public Contracts Scotland website. They will demonstrate "live" the Quick Quotes system, preparing a Supplier Finder Profile, show how to run the Bravo Solutions system and other e-tendering systems.
Family business RB Grant Electrical Contractors, of St Andrews and Kirkcaldy, works right across the public and private sectors, from major NHS and government contracts to single domestic jobs.
Ronnie Grant Jr is well versed in public sector procurement, having invested considerable time and effort in fine-tuning the company's tendering procedures. However, even he benefitted from extra advice by attending a similar event.
 "Although I wasn't starting from scratch, it still helped me improve how I filled in the tender documents," Ronnie said.
  The event is free to attend and begins with registration at 9am finishes at 1pm at Kingdom House, Saltire Centre, Glenrothes.  For more information and to book a place please contact Business Gateway Fife on 01592 858333 or email success@bgfife.co.uk