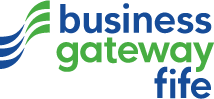 The Fife Tourism Industry Barometer survey provides a unique opportunity to capture and measure business performance and trends in Fife.
By investing approximately 10  minutes of your time every three months to complete this online survey, your business' performance and your thoughts are anonymously recorded and combined with those of your peers. This then provides a snapshot of how tourism in the Fife area is doing now and potential future performance. The more businesses that participate, the better the findings, and the more informed we can all be. We can also potentially build a profile of a specific localised area (such as St Andrews, or Dunfermline for example) if we get enough business responses to have a representative sample.
The main purpose for doing this is to provide local tourism associations, local authorities, and tourism businesses with greater insight into tourism trends and patterns within Fife. Whilst the Great British Tourism Survey achieves its purpose in providing a national level picture of tourism to the UK, it is not designed to give enriched insight at a local level across Scotland.
The most important aspect of this project is for businesses to acknowledge that they are key to providing this insight, and their participation will enable us to break this down to a local level. This insight could potentially drive and influence development opportunities, and strengthen funding applications. Your participation would be extremely appreciated. 
Please click here to complete the short survey
The deadline for completion is Friday 10th November.