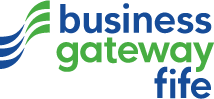 The Great British High Street Competition 2016 is now open.  The Competition searches England, Scotland and Wales for examples of great high streets, where local people and businesses are working together to put their high street at the heart of the community. Looking for high streets of all shapes and sizes, from city centres full of national chains to smaller centres with a greater presence from independents.
 
The 2015 Competition was a huge success. With over 230 amazing high streets entering and nearly 200,000 votes for the 21 finalists. This year, the Competition is back and it is bigger and better. Once again they will be searching for the nation's best high streets and asking the public to help by voting for their winners.
The winners will also share a cash prize and win a range of other support such as digital training from Google. 
For more information about the competition, including how to apply and guidance click here
Or if you have a Town Centre Business or are considering re-locating to a Town Centre location and would like to know more about our Town Centre Business Support Fund, click here.