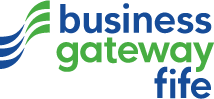 Request your free MOD Supplier Information Pack containing the latest edition of the Selling to the MOD guide and the MOD's Defence Contracts Bulletin Magazine.
Your pack will contain everything you need to know from tendering for contracts with the Ministry of Defence to important contact details for MOD operating centres, prime contractors and trade associations.
• Browse through the latest MOD contract notices over £10,000
• Understand exactly who is winning MOD contracts
• Learn from unique access to the MOD's spending plans and upcoming projects
• Discover the latest important UK and international defence news and announcements
Visit MOD Defence Contracts Online to claim your information pack today.

Tagged with:
MOD
Contracts
Selling