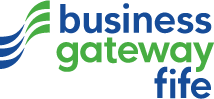 Food and drink business across Tayside are being invited to a two-part series of free workshops in Perth, aimed at supporting businesses who are looking to develop their commercial capabilities
Delivered by experts from Connect Local, the Scottish Government's local food and drink marketing advisory service, the first workshop, entitled Upscaling & Upskilling, takes place on 18 April and will provide support and advice for businesses who are looking to build their business for profitable growth.
The second workshop, Selling for Success, will take place on 2 May and will take producers through what they need to know to market their business and product effectively, ensuring businesses can grow sales by pitching successfully to potential new customers.
Ceri Ritchie, Project Manager at Connect Local, said:
"We are encouraging as many food and drink companies as possible to register for the free workshops, which cover everything from branding, supply chain and sales support. By coming along to the workshops, businesses will be in the strongest possible position to grow their sales when meeting with potential buyers if they then go on to attend the Showcasing Tayside event in May."
Both workshops will take place in Perth and culminate in an opportunity for businesses to meet with food and drink buyers at a one-day 'meet the buyer' event organised by Scotland Food & Drink. 
Showcasing Tayside takes place on 29 May at Perth Concert Hall and aims to grow sales of local food and drink within local establishments by bringing together food and drink suppliers to do business. 
Further events in Highlands & Islands, the East and North East will take place across 2018/19.