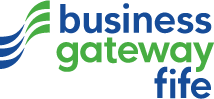 A Fife training provider has become the first in Scotland to offer accredited training from the Institute of Export (IOE) - the only professional body in the UK offering recognised, formal qualifications in International Trade.
The prestigious accreditation enables St Andrews Management Centre (STAMC) to deliver the IOE's suite of internationally recognised export qualifications - with particular emphasis on its flagship Certificate in International Trade (CIT).
Specifically aimed at those who are just getting started in global trading, CIT comprises four units which cover Fundamentals of International Business, Introduction to International Trade Management, Global Marketplace and International Transportation and Documentation.
The mission of the Institute of Export, established in 1935, is to enhance the export performance of the United Kingdom by setting and raising professional standards in international trade management and export practice.
Speaking on the centre's recent accreditation Director Jeff Lockhart, said: "As the world becomes a smaller place even small Scottish firms are looking beyond our own horizons for new customers.  International Trade can be very rewarding but there can be expensive pitfalls for the unprepared business. 
"The Certificate in International Trade will provide young learners with the know-how and confidence they need to make their mark on the international marketplace.  The qualification is a natural extension to our own short-courses in import and export."
This is STAMC's third accreditation in 18 months with the centre having previously gained Approved Centre status with both the Institute of Leadership & Management (ILM) and the Scottish Qualifications Authority (SQA).
To find out more about St Andrews Management Centre then visit www.stamc.co.uk .  If you are interested in undertaking the Certificate in International Trade, then please contact the centre on 0330 024 1316 or email enquiries@stamc.co.uk