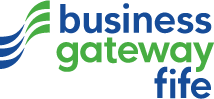 Fife Council is committed to supporting town centres, and small businesses and property owners can now apply for a small grant to help improve or develop their property within one of Fife's key town centres or other local centre boundaries. 
Grants will be to support capital works including external shopfront improvements, internal refits and upper floor conversions.
Applications must be submitted before 31st March 2022, however demand is expected to be high and therefore applications should be submitted as soon as possible.
Grant awards will be made in the range of £6,000 up to a maximum of £10,000 per eligible property. The intervention rate is 90 per cent of eligible costs, excluding VAT.
The funding has been recently allocated from the Scottish Government's Place Based Investment Fund to support town centre projects which stimulate the construction industry and support jobs during the current financial year 2021-2022.
The Scottish Government has set rigid timescales and conditions on the funding that require monies to be legally committed and/or spent or projects commenced within financial year 2021-2022, and projects must be completed by the end of September 2022.
If projects are not completed by the end of September, the Scottish Government may withdraw this funding.
If you have an idea for some external or internal improvement works, please get in touch with the Fife Council Town Centre Development Unit (TCDU). To help us confirm your eligibility, please provide:
a brief outline of the proposed works,
Your name and Full Address of the Property, including POST CODE
Send this by Email to: TownCentre@fife.gov.uk 
Download the information pack with details on how to apply now.