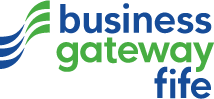 New research reveals that Kirkcaldy is home to the best performing micro-businesses in Britain based on growth.
Kirkcaldy based, Fife Micro-businesses are out-performing their peers, with growth outstripping the likes of tech start-ups in London's 'Silicon Roundabout'.
Recent research by global information services company Experian has named the town home to some of the highest-performing small businesses with a turnover of less than £100,000, with 35 per cent considered to be fast-growing. This puts Kirkcaldy marginally ahead of second-place Birmingham on 34.7 per cent.
Cllr Lesley Laird, Fife Council's Depute Leader and Spokesperson Economy and Planning, said: "This latest analysis confirms that entrepreneurship and SMEs (Small and Medium Sized Enterprises) are thriving in Fife. Seeing the numbers of new business starts increasing is very positive and demonstrates that Fife continues to be ambitious.
"Fife has a vibrant support culture for our SMEs, and this is one of the ways that we are working to make the region the best place to grow your business.  Our schools play an important role in fostering our economic enterprise culture and our further education institutes now include enterprise and entrepreneurship education within many of their courses. Small businesses are excelling in what has been a challenging business climate - often because they have the flexibility to adapt to changes and customer demand.
"Continuing to improve the survival rates of our start-up businesses is vital for the long term benefit of our economy. By doing so they become fixtures in their local economies, creating wealth and providing valuable employment for local people. Economic Development through their Business Gateway Fife services, supports businesses particularly SME's and individuals, to maximise their potential through targeted business advice and training."
Kirkcaldy 4 All, the local Business Improvement District (BID), has 360 members ranging from retailers and care providers to accountants and dentists. Smaller firms have banded together to host various events to increase visitor numbers.
Cllr. Neil Crooks, Kirkcaldy Area Committee Chairman, said: "Fife Council has been working with Kirkcaldy 4 All to regenerate the town centre to increase footfall, stimulate investment and boost local business. I am delighted that Kirkcaldy's micro- enterprises are being nationally recognised as businesses play a very important part in local communities."
In addition, recent figures released by the Scottish Government show a record number of businesses trading in Scotland.
Businesses seeking support to make the next step, particularly in accessing growth funding, have a range of options open to them. Through our Business Gateway Fife services, we deliver a host of support services including access to finance as well as referral to a number of key business support agencies. 
Business Gateway Fife offers support, advice and training to both established and new businesses, including high growth, family owned concerns, social enterprises and academic commercialisations.  If you are seeking to get your business off the ground, or want to grow your business,  contact Business Gateway Fife on 01592 858333.

Tagged with:
Fife
Trading