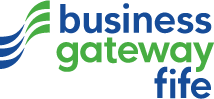 Chris Parr, chair of the Fife Economy Partnership, has announced that the third Fife Business Week will have a special focus on helping Fife businesses to succeed.  Following the success of the business week initiative over the past two years the programme for the 2012 event is designed to highlight Partnership's ambition to see the local economy continue to flourish.
Chris Parr said, "I am delighted to see the 2012 Fife Business Week approaching. This is a fantastic opportunity for businesses of all sizes to develop their organisations through access to support, networking discussions and exposure to best practice across a wide range of disciplines.'
Councillor Kay Carrington, Fife Council's Executive Member for Business, Enterprise, Economy and Planning welcomed the announcement and said, "Fife Business Week highlights the many advantages Fife offers for businesses - high calibre staff, excellent infrastructure links and acknowledged centres of excellence in many sectors. We hope that this year's programme of events will prove popular and stimulate discussion, sharing of ideas and best practice as well as opening up networks and business opportunities." 
This year continues the collaboration between business groups and partner organisations to deliver events and underline the scope of support and assistance available to Fife companies.  Events include sessions on accessing finance from banks, marketing, lean manufacturing and property. 
Fife Business Week opens on Tuesday 6th November and culminates with the Fife Business Awards on Thursday 15th November.  For details of the events, to reserve places and keep up to date with news log onto www.fifebusinessweek.co.uk